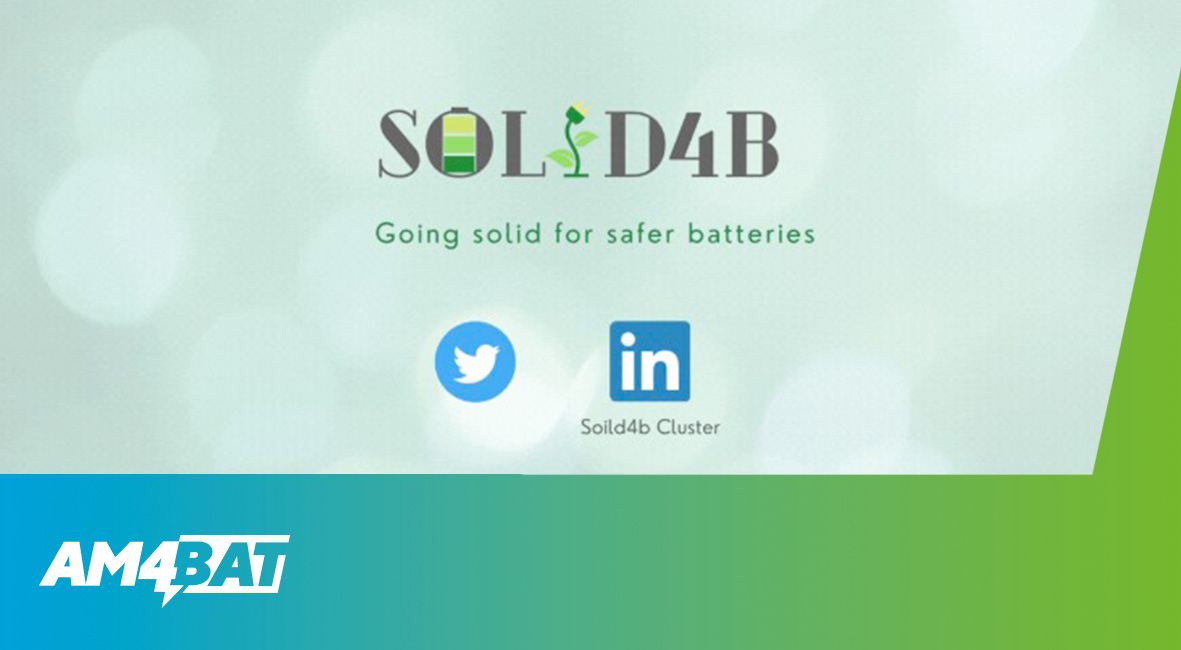 Solid4B cluster works to enhance  research synergies among the European-level projects addressing the safety of batteries  and related technologies  by translating research data into valuable knowledge for diverse stakeholders.
This cluster was built to synchronize and conjointly promote the R&D topics on the electric vehicle .
Seven europeanprojects have joined forces to cluster their efforts and share knowledge on this novel and challenging topic. As we all know, the future of transportation depends heavily on developing safe, efficient, and sustainable battery technologies ✈🚘🔌. By working together, these projects can converge their resources and expertise to accelerate progress in this field.
⏳ Stay tuned; more surprises will be shared soon!
Projects:
Keep up to date by following us on social networks:
– Twitter: https://twitter.com/am4batproject
– Linkedin: https://www.linkedin.com/company/am4bat/