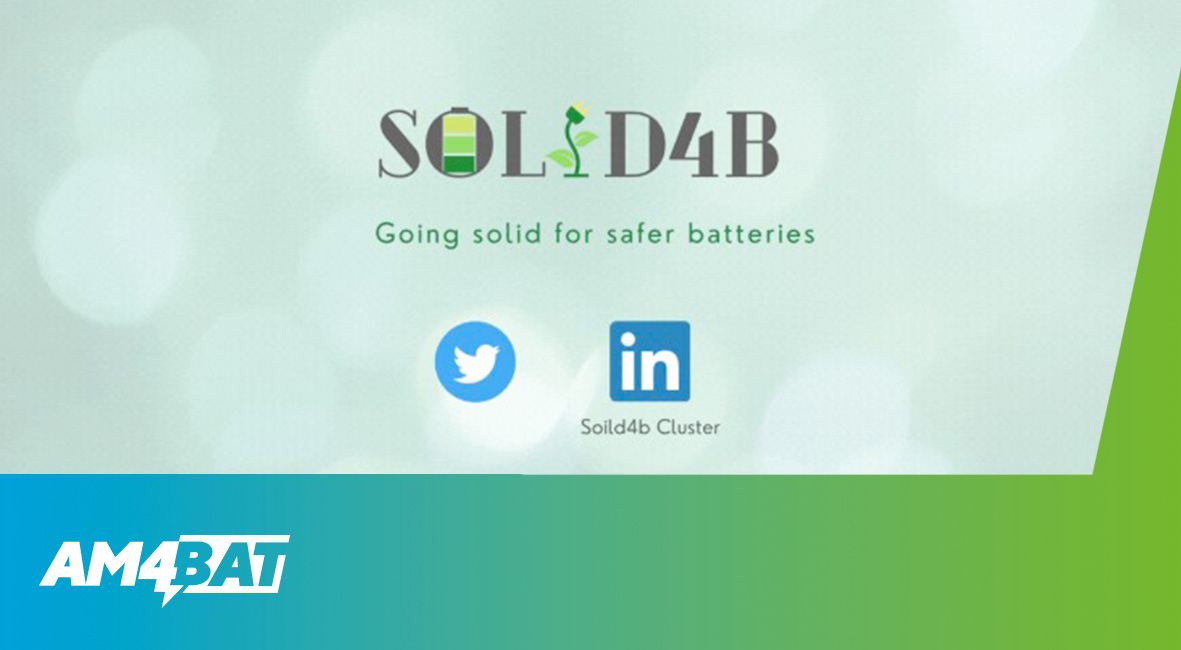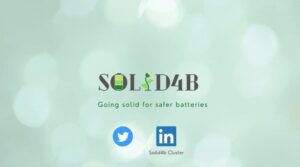 The AM4BAT project develops solid-state batteries made by 3D printing 
AM4BAT Project is delighted to contribute to this exciting cluster initiative! the coordinador and principal investigator Milad Madinehei will reveal some project's secrets (no spoiler) for electrochemical lithium production from an anode-less battery!
Stay tuned and register to the webinar.
We are thrilled to present the full agenda for the inaugural webinar of the Solid4B Cluster, an electrifying event you won't want to miss! Join us as we delve deep into the realm of lithium metal anode production methods: State of the Art, challenges, and future perspectives!
Together, we're igniting innovation, fostering collaboration, and paving the way toward a greener, electrified future!
Our esteemed lineup of expert speakers includes representatives from SPINMATE, HE ADVAGEN, SOLiD Project, Projet SEATBELT, PULSELiON, HIDDEN Project and BEPA – Batteries European Partnership Association. These brilliant minds will share their groundbreaking insights, cutting-edge research, and remarkable achievements in the field of battery technology.
Stay tuned for more updates and details on how to register for this game-changing webinar. Together, we will shape the future of battery technologies and drive the electrification revolution!
So, mark your calendars for the big day: June 26 (10:00-12:30h pm). Here's a sneak peek at what you can expect during this electrifying event.
Don't miss out on this electrifying event! Secure your spot by registering here: https://lnkd.in/dw8Mb7y2
Keep up to date by following us on social networks:
– Twitter: https://twitter.com/am4batproject
– Linkedin: https://www.linkedin.com/company/am4bat/